Over 2 million users worldwide
Our Solutions are TRUSTED BY: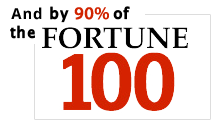 Everything PDF on Your Desktop
Cover all aspects of your PDF work with Able2Extract Professional:
Convert PDF files to all major formats including Excel, Word, CAD, PowerPoint…
Extract scanned PDF content using OCR with multi-language support.
Edit PDF content, manipulate pages and PDF forms in real time.
Compare two PDF files side-by-side and highlight the differences.New
Process hundreds of files in one go with batch conversion and batch creation.
Export original table layout and style elements into Excel spreadsheets.New
Bulletproof your PDFs with passwords and add electronic and digital signatures.
Easy-to-use UI and Dark theme support for even more efficient workflows.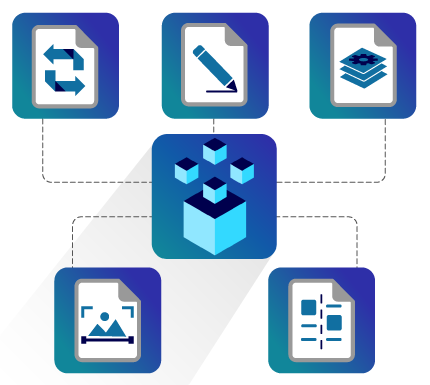 Solutions for Organizations and Developers
Seamlessly add powerful PDF editing capabilities into your projects with our versatile developer tool.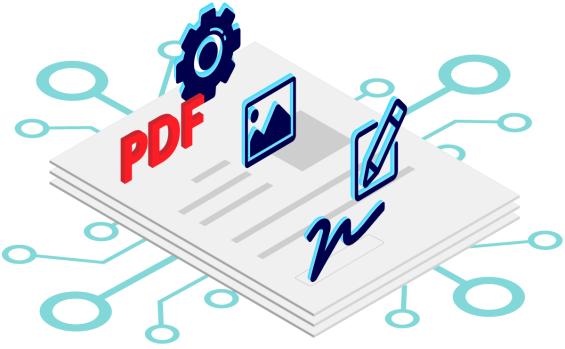 Embed high-quality PDF conversion to Word, Excel, HTML, AutoCAD, and more in your applications.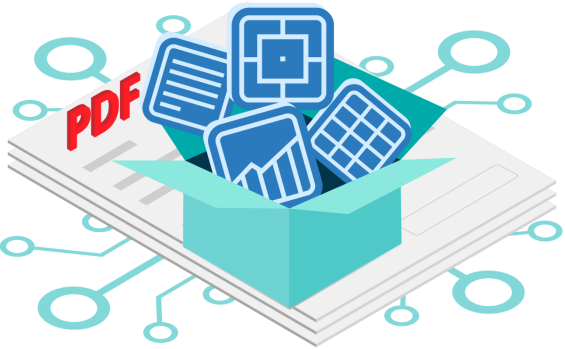 Easily integrate flexible, server-side PDF conversion and creation functions into your organization.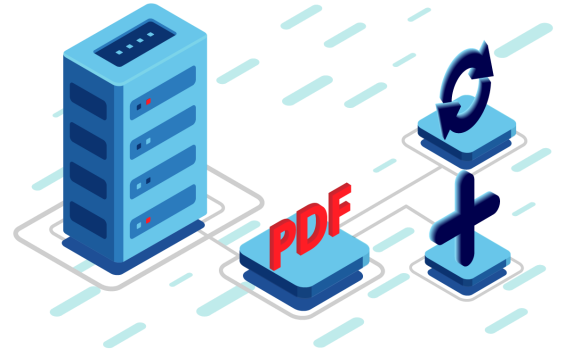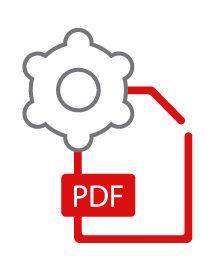 PDF Developer Tools
We provide developers with fast, cross-platform SDK solutions that allow them to add robust PDF conversion and editing functionalities into their apps and server environments. All developer tools come with quality documentation that facilitates easy integration into any project.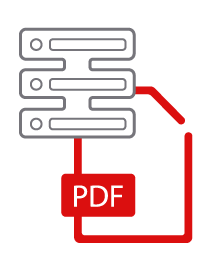 Server PDF Solutions
Reliable server solutions that solve all PDF document management needs on an enterprise scale. Automate your PDF creation and conversion workflows through a flexible server-side process and save valuable time processing documents with the help of our PDF server solutions.
What people are saying about our PDF solutions
Real, actual, honest-to-goodness PDF conversion. No one else does it better than Able2Extract. Adobe is terrible; NitroPro is great at editing, but not at conversion; Microsoft is ... well, you know. We were having a hard time with some associated companies who insisted on sending scans of financial information, etc. instead of sending us the original Excel spreadsheets. Some Wall Street banker friends told us to get Able2Extract, and frankly, it changed our lives! Now I can actually see my kids instead of just looking at their photos.
J. Clinton Pittman, Asset Manager, PRN Capital, LLC
We are Investintech - The Leaders in PDF Productivity
250,000+
licensed business users
150
worldwide markets served
Investintech.com Inc. develops and publishes proprietary PDF technology that increases productivity and saves you time for what really matters. It's used in desktop, server, developer, web, and mobile products worldwide and serves people in various industries, including accounting, finance, construction, real estate, legal, healthcare and many more.
See how successful businesses use Investintech PDF solutions to fuel their growth