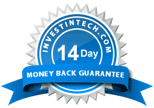 In order to activate the upgrade to the current version of Able2Extract Professional, please follow these steps:
Download and install the Free Trial Version of Able2Extract Professional.
If you have not already downloaded Able2Extract Professional, please do so on our download page.


Please note: If you are installing Able2Extract Professional on a new computer, you will also have to use your old license PIN to activate the upgrade. If you don't know your old license PIN, send us an email, and we'll help you out.

Upon completing installation and opening Able2Extract Professional for the first time, you will receive a message noting that Able2Extract has been detected. The dialog will also ask you for a PIN.
Enter the PIN that you received.
Enjoy your Able2Extract Professional upgrade!
If the above is unclear or if you have any further questions, do not hesitate to contact us at: cs@investintech.com or by phone at +1 416 920 5884
You can find your license PIN number on your original email purchase receipt, just try doing a search through your inbox.
If you can't find your old license PIN, please contact us at cs@investintech.com and one of our support agents will easily retrieve it for you.
No, you can't upgrade a free trial version of Able2Extract Professional.
If you're currently running a free trial of Able2Extract Professional and have not yet purchased a license, you can buy a full license to the latest version on our purchase page.
No. As of April 1st 2021, users of discontinued software products (Able2Doc, Able2Doc Professional, Sonic PDF Creator, Able2Extract Standard) are no longer eligible for a discounted upgrade to Able2Extract Professional 16. However, you can upgrade any of the older versions of Able2Extract Professional to the newest version 16.
If you are not eligible for a discounted upgrade, you can purchase a full, lifetime license for Able2Extract Professional.
No, you don't have to upgrade your old software. Upgrading to the latest version of Able2Extract Professional is not mandatory, you can keep using your old PDF software indefinitely.
However, note that an upgrade to the latest version of Able2Extract Professional gives you access to all support systems and a wealth of new features that are not available in the earlier versions of the software.
Upgrading your outdated software version to the latest, fully-supported version ensures a safer, issue-free and smooth-running experience.
We regularly inform our users about product updates and new releases via email.
You can add our email (cs@investintech.com) to your email contacts list to make sure you receive our news, updates, and exclusive offers directly in your inbox.
You can use any of the cards listed below to pay for your upgrade order:
Visa
Mastercard
American Express
Discovery
If you are unable to pay by credit card we can accept payment by bank wire transfer. Please get in touch with us at orders@investintech.com to get our bank transfer information.
Yes. We do offer a money-back guarantee on our PDF software.
Within 14 days of purchase, we will accept the return of Able2Extract Professional from our online store for a full refund.
You can read our full product return policy.
| Able2Extract Professional | 10 & 11 | 12 | 14 | 15 | 16 |
| --- | --- | --- | --- | --- | --- |
| Software maintenance | | | | | |
| Security patches | | | | | |
| Windows compatibility updates | | | | | |
| Bug fixes | | | | | |
* Support requests will be prioritized based on the software version. Longer waiting times should be expected for users of older Able2Extract Pro releases. Customer & Technical support for Able2Extract Standard has been discontinued.
| Able2Extract Professional | 10 & 11 | 12 | 14 | 15 | 16 |
| --- | --- | --- | --- | --- | --- |
| Compare 2 printable documentsNew | | | | | |
| Add Bates numbering to PDF pages | | | | | |
| Insert blank pages to PDF | | | | | |
| Edit PDF paragraphs | | | | | |
| Save and reuse watermarks | | | | | |
| Insert images and vector shapes | | | | | |
| Customize PDF text and shapes | | | | | |
| Insert annotations and markups | | | | | |
| Redact PDF content | | | | | |
| Rotate, scale, resize, move, delete PDF pages | | | | | |
| Edit PDF text | | | | | |
| Split and merge PDFs | | | | | |
| Split PDF into even parts | | | | | |
| Able2Extract Professional | 10 & 11 | 12 | 14 | 15 | 16 |
| --- | --- | --- | --- | --- | --- |
| Convert scanned PDFs (OCR) | | | | | |
| PDF to Excel | | | | | |
| Transfer PDF table structure and cell styles (borders, fonts, colors) into ExcelNew | | | | | |
| Easy table selection with Find similar table structures | | | | | |
| Automatically extract PDF tables excluding surrounding content | | | | | |
| Manually designate column and row structure for conversion | | | | | |
| Preview conversion results prior to conversion | | | | | |
| Edit headers and footers for conversion | | | | | |
| Convert any file format to Excel | | | | | |
| PDF to Word | | | | | |
| PDF to PowerPoint | | | | | |
| PDF to Publisher | | | | | |
| PDF to CSV | | | | | |
| PDF to HTML | | | | | |
| PDF to AutoCAD | | | | | |
| PDF to Image (JPG, BMP, PNG, TIFF, GIF) | | | | | |
| PDF to OpenOffice | | | | | |
| Able2Extract Professional | 10 & 11 | 12 | 14 | 15 | 16 |
| --- | --- | --- | --- | --- | --- |
| Multi-language support | | | | | |
| | | | | | |
| | | | | | |
| | | | | | |
| | | | | | |
| Able2Extract Professional | 10 & 11 | 12 | 14 | 15 | 16 |
| --- | --- | --- | --- | --- | --- |
| Batch convert PDF files | | | | | |
| | | | | | |
| | | | | | |
| Batch Create PDF files | | | | | |
| | | | | | |
| Able2Extract Professional | 10 & 11 | 12 | 14 | 15 | 16 |
| --- | --- | --- | --- | --- | --- |
| Create blank PDF | | | | | |
| Create PDFs from 300+ file formats | | | | | |
| Create password-protected PDF-s | | | | | |
| Able2Extract Professional | 10 & 11 | 12 | 14 | 15 | 16 |
| --- | --- | --- | --- | --- | --- |
| Additional UI languages | | | | | |
| Dark theme support | | | | | |
| New Start Page | | | | | |
| Modern ribbon-style toolbar | | | | | |
| Able2Extract Professional | 10 & 11 | 12 | 14 | 15 | 16 |
| --- | --- | --- | --- | --- | --- |
| Add electronic signatures | | | | | |
| Apply a digital certificate | | | | | |
| Verify cryptographic signatures | | | | | |
| Able2Extract Professional | 10 & 11 | 12 | 14 | 15 | 16 |
| --- | --- | --- | --- | --- | --- |
| Convert PDF to Excel With Smart Templates | | | | | |
| Batch convert PDF to Excel and CSV With Master Templates | | | | | |
| Able2Extract Professional | 10 & 11 | 12 | 14 | 15 | 16 |
| --- | --- | --- | --- | --- | --- |
| Signature form field | | | | | |
| Align and distribute form fields | | | | | |
| Fill in and submit PDF forms | | | | | |
| Create and edit PDF forms | | | | | |
| Able2Extract Professional | 10 & 11 | 12 | 14 | 15 | 16 |
| --- | --- | --- | --- | --- | --- |
| Encryption and decryption | | | | | |
| Set file permission options | | | | | |
| Able2Extract Professional | 10 & 11 | 12 | 14 | 15 | 16 |
| --- | --- | --- | --- | --- | --- |
| Windows | | | | | |
| macOS | | | | | |
| Linux (Fedora, Ubuntu) | | | | | |