What's New in Able2Extract Professional 17?
Working with your PDF files has never been so easy!
Learn about the new PDF features you can utilize with the latest version of Able2Extract PRO.
OCR Improvements and New Languages
The OCR engine in version 17 is improved to more accurately detect scanned text and graphical elements. The enhanced OCR now provides higher conversion quality results when performing partial page conversions.
Besides the improvements to the recognition algorithm, the latest version brings OCR support for eight new languages: Italian, Portuguese, Greek, Dutch, Danish, Norwegian, Finnish and Swedish.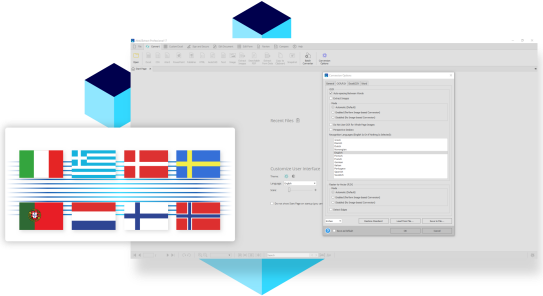 PDF to WebP & WebP to PDF Conversion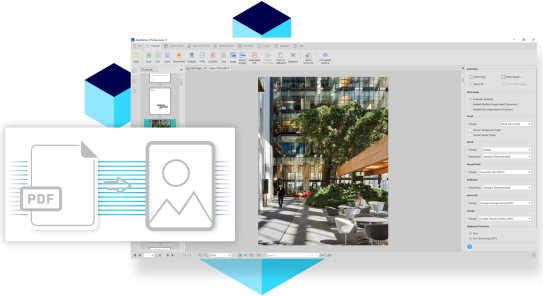 We've added another conversion option to the Able2Extract PRO conversion toolbox. Now, you can convert your PDF files to high-quality WebP images. Likewise, you can create professional-looking PDF files from this modern image file format.
Extract All Images from Your PDF
Image extraction from a PDF is a cakewalk with the latest Able2Extract PRO 17. You can instantly export all images from your PDF without having to convert the entire PDF or any of the surrounding content. All your images are put into a folder as high-quality digital photos you can use anywhere.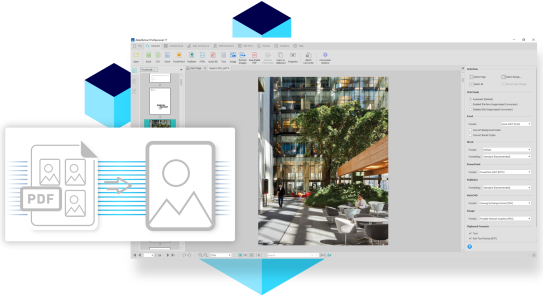 Select Text and Search Online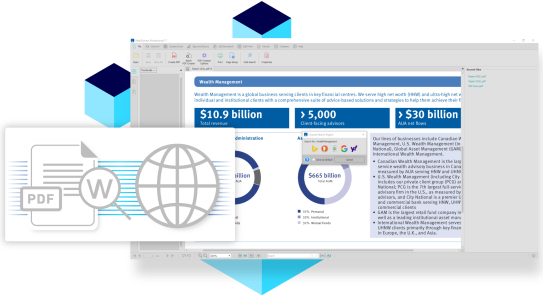 The PDF Viewer in the latest version 17 allows you to look up definitions of specific words or phrases online. Easily select specific words or sentences in your PDF and search for them online via your default web browser with a couple of clicks.
Support for Windows 11 & MS Office 2021
Microsoft will phase out Windows 10 support over the next few years, so we made sure the latest version of Able2Extract Professional is fully compatible (out-of-the-box) with the latest Windows 11 OS and MS Office 2021 package to ensure that nothing disrupts your PDF workflow.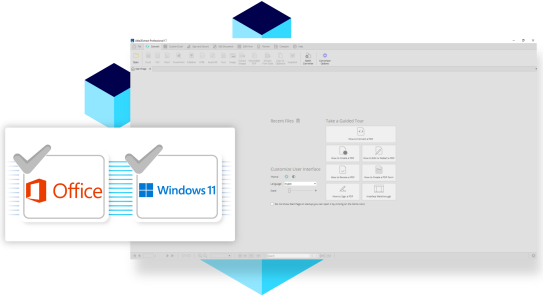 Export PDF Form Data to CSV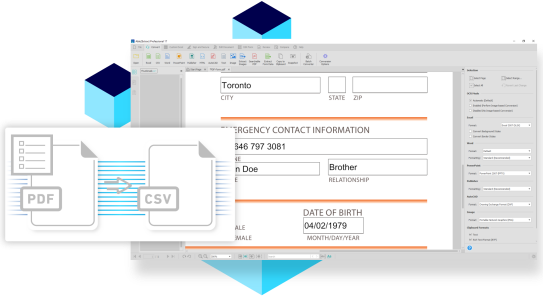 You asked. We delivered. You can now use Able2Extract PRO 17 to export your important PDF form data into a formatted CSV file you can analyze, update and prepare reports from, allowing you to collect, manage and understand your critical business data.
Various Other Improvements
We included several other engine enhancements to deliver you even better PDF conversion performance:
Reduced conversion time and memory consumption when converting large PDFs.
Sticky buttons for more streamlined workflows when editing and reviewing PDF content.
More refined conversion handling of table structures formed by vertical and horizontal lines in native PDFs.
ALT + click delete command for quicker customization of tables in Custom Excel mode.
Advanced conversion of images with transparency while converting to RTF, DOC, DOCX, ODT, PPTX, ODP, HTML, XML.